Description: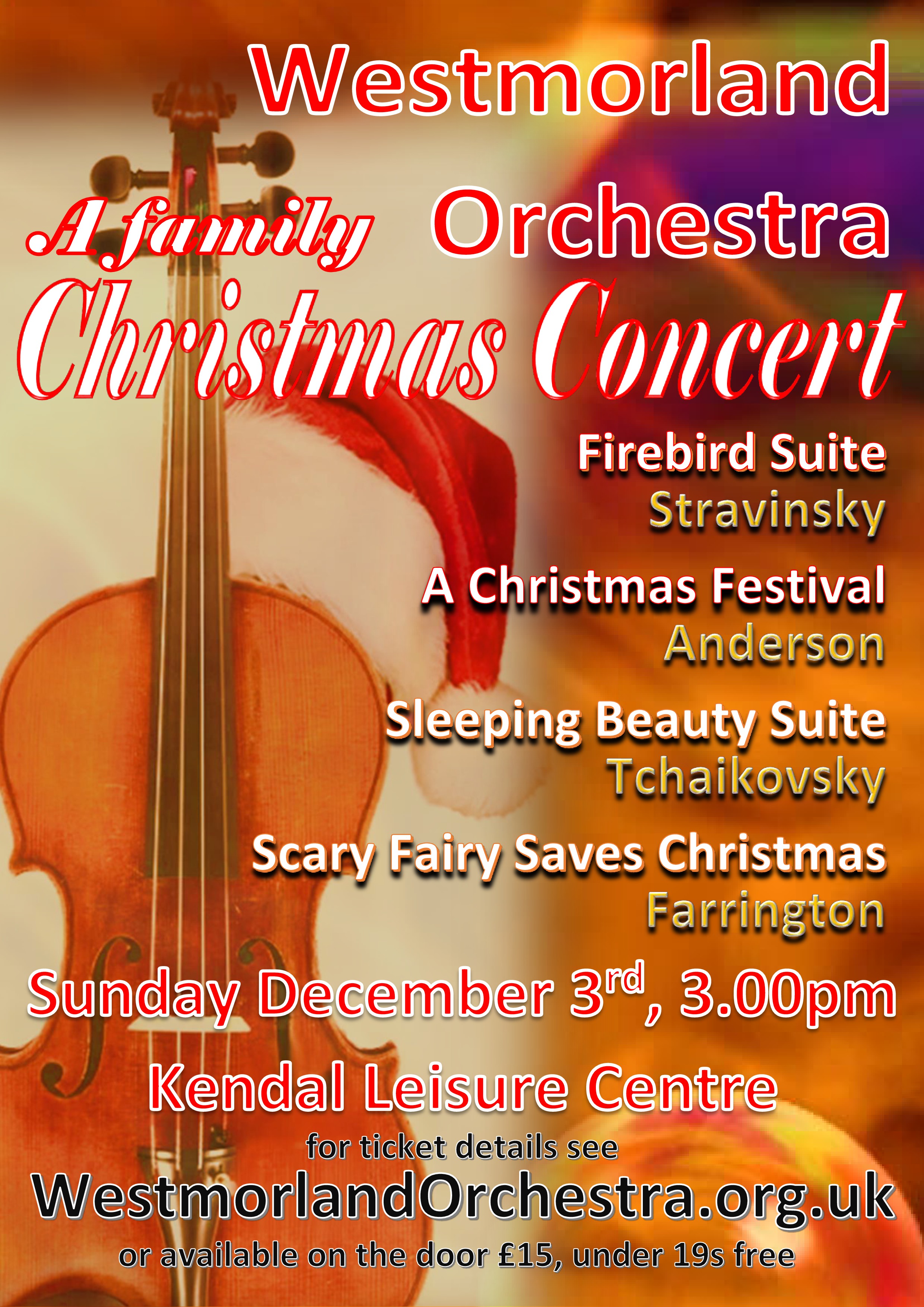 We are planning an exciting Christmas concert to appeal to classical musical connoisseurs, classical-curious and young people! We are delighted to have guest conductor Melvin Tay who will be getting the best out of the orchestra as we play a fairy-tale themed programme.
From the sumptuous melodies of Tchaikovsky's Sleeping Beauty Suite to Stravinsky's extraordinary Firebird Suite; from Leroy Anderson's evocative Christmas Festival to Iain Farrington's "Scary Fairy Saves Christmas!" This a piece for narrator and orchestra telling a story by Craig Charles. The orchestral score is in the musical story-telling tradition of Prokofiev's Peter and the Wolf - each character has its own melody that changes and develops to follow the action.
A perfect concert for the festive season!